Home | Founding Fathers | State Established Chruches | State Constitutions | U.S. Supreme Court | Foreign Observers | Landmarks | Education | Congress | Treaties | Law | Books & Videos | Charts


We all know about "In God We Trust" written upon our coins. But how many people know about America's Godly heritage being printed on paper money? The bills below is just a small collection of bills with Christian themes printed on them. I'm searching for more high-quality photos. If you can help me find more, please email (or link) them HERE.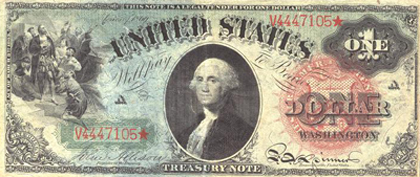 Christopher Columbus pictured sighting land (Upper left.). These bills where made from 1869 to 1917.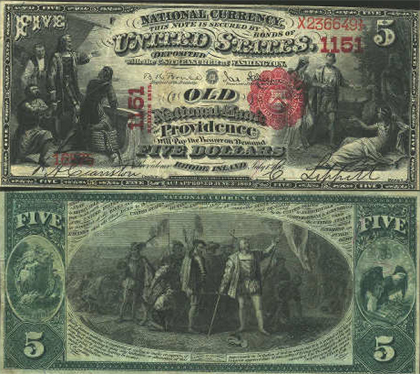 Front side shows Columbus sighting land (at left), and (on the right) Columbus is introducing a Native American Princess (Pocahontas). On the back we see — The Landing of Columbus. Printed in the 1870s.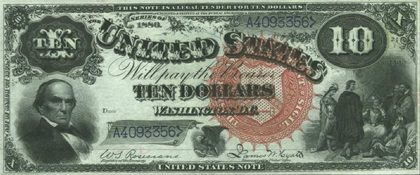 Bust of Daniel Webster (left) and Columbus introducing the Indian Princess Pocahontas to the court of England. This bill was printed 1869 to 1880.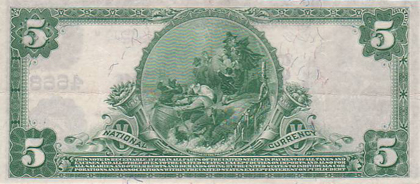 The Landing of the Pilgrims — 1902 Series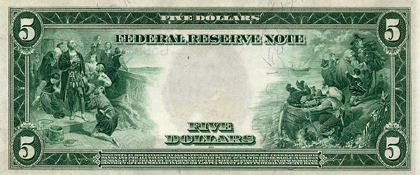 Columbus sighting land (at left). The Landing of the Pilgrims (on right). These bills were printed 1914 to 1918. (To the best of my knowledge.)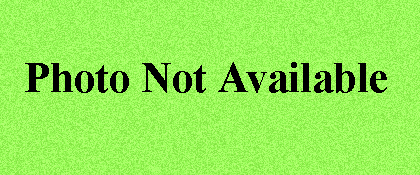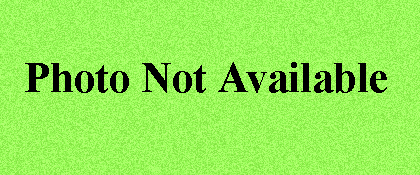 $50 bill — On the front left, Washington Crossing the Delaware. On the right, Washington is praying for Victory. On the back — The Embarkation of the Pilgrims. 1875 Series.


Home | Founding Fathers | State Established Chruches | State Constitutions | U.S. Supreme Court | Foreign Observers | Landmarks | Education | Congress | Treaties | Law | Books & Videos | Charts